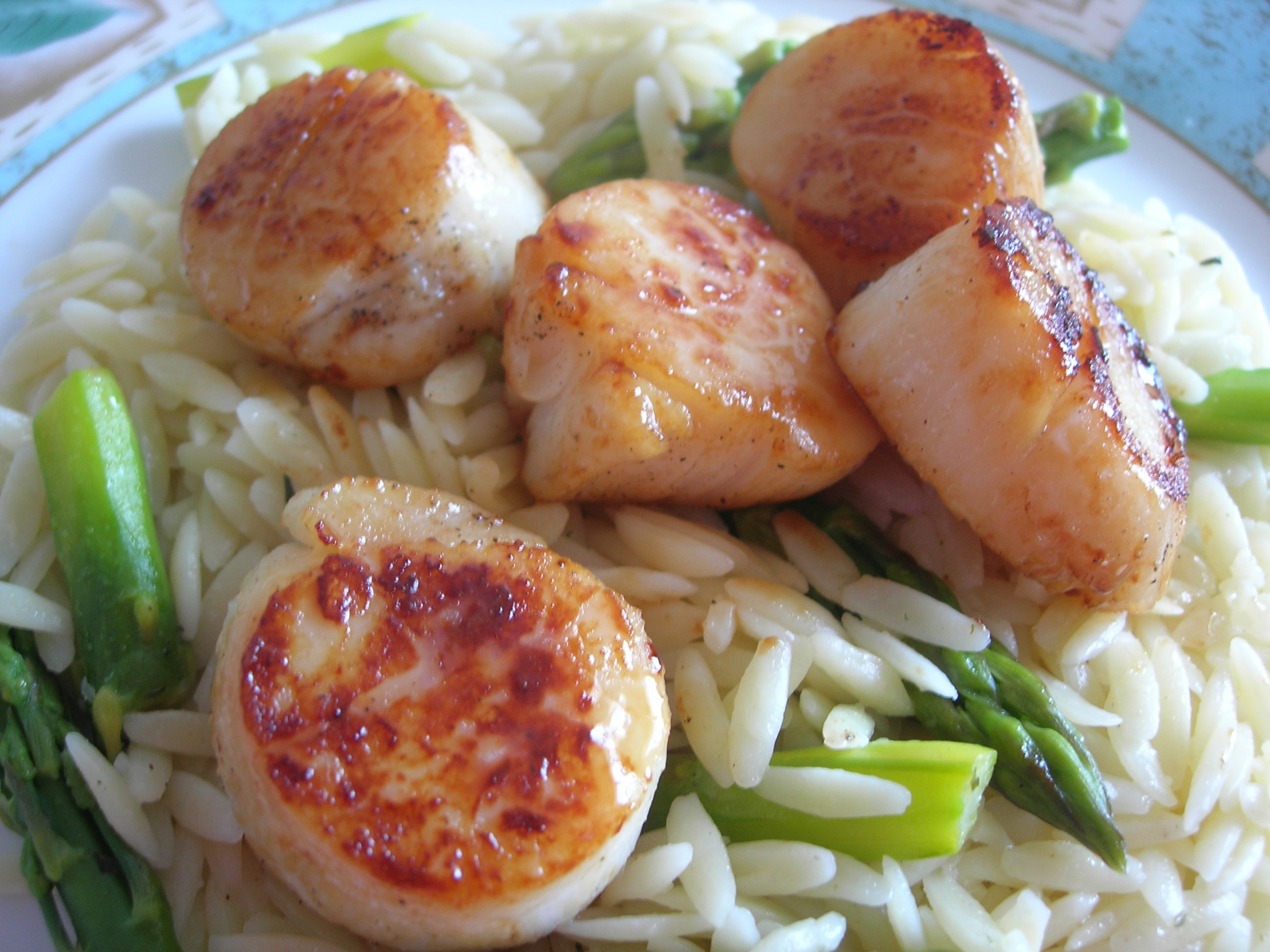 Scallops, Orzo, Asparagus & Bearnaise Flavour
Treat yourself and your guests with this quick and easy dish full of delicious flavour! The Bearnaise flavour melts with the orzo and asparagus creating a luscious sauce.
Ingredients:
* Bearnaise Buttery Compound – room temperature
* Sea Scallops
* Orzo Pasta
* Fresh Asparagus
Directions:
* Prepare Orzo according to package directions
* As orzo cooks, blanch cleaned asparagus in salted water (3 minutes)
* Cut asparagus on the diagonal, bite size pieces, mix into cooked and drained orzo
* Mix Bearnaise Buttery Compound into orzo/asparagus mixture (1 tbsp per 1/2 cup – more or less depending on your preference of buttery goodness)
* Pat dry your scallops – salt and pepper one side
* In a HOT skillet with a little canola oil, place each scallop (don't crowd them!) – salt and pepper other side
* Sear for 2 minutes until golden brown – turn over – sear for 1 minute – finish with a little of the Bearnaise Butter – remove from skillet to stop cooking process
* Serve over the orzo and asparagus
Pairs nicely with a simple green salad and/or a toasty baguette with our Roasted Garlic Butter
Enjoy!